Roof Restoration Brisbane
Brisbane's Roof Repairs & Roof Restoration Specialist's
Your roof protects you and your family from the harsh Queensland weather. However, it needs regular maintenance to ensure it does the job of keeping your family and household contents safe. Go Zeaus specialises in quality roof restoration Brisbane services and has done so for over 25 years so you can rest easy that your treasured asset is in safe hands.
Understanding the functionality of one's roof and knowing how to prevent major damages before it happens is a skill that takes years to perfect. Investigating leaking roofs, climbing up onto a roof, or even cleaning a roof can be extremely dangerous, pose safety hazards and is best left to the professionals. Go Zeaus staff are trained to work at height and follow all safety proceedures.
A roof restoration covers a wide and comprehensive range of different roofing services that are necessary to ensure that your roof is and remains in pristine condition.
Replacing any cracked or broken tiles
Check for any leaks
Inspecting and repairing any damages to lead flashings and ridge cappings
Roof Re-pointing
Installation of Weep holes
Check for rusting of any screws or iron
Downpipe flushing
Installation of Valley Seal 
Painting your roof is another roof restoration Brisbane service that Go Zeaus can help you with. Painting your roof will give your roof a cosmetic facelift, brighten up your home and can improve the value of your house.
Our core values:
Being honest, reliable & punctual
Meeting your budget
Take pride in our workmanship & services
With these core values, Go Zeaus treats every roof as they would their own, and we strive to provide our Brisbane clients with an honest and professional experience. You will also find our quotes very competitive in roof restoration Brisbane.
We are fully qualified and licenced roof restorers and have extensive experience and knowledge in the roofing industry. We fix everything from leaks in your roof to complete roof restoration solutions which will present your home with a new look and improve its value and sale potential.
We are extremely knowledgeable and experienced at identifying problems quickly and can fix the damage without wasting your time or running up big bills.
---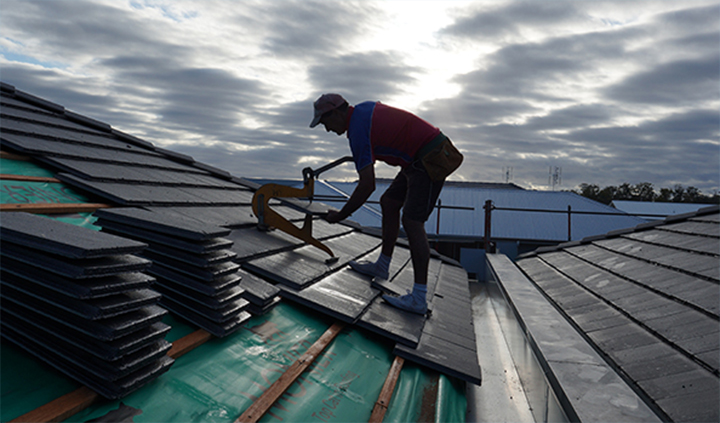 ---
Our objectives in roof restoration Brisbane services, are to make your roof:
Fully functional to prevent water damage and to keep you and your home safe from the weather
Provide a fresh looking façade and quality finish to your home
Show that there was professional pride and workmanship carried out on your roof
We love helping people. If you have any questions please call us on 1300 469 328 or contact us here.